Flannery
Congratulations to Flannery for finding a forever home!
Hooray for Mittens and Kawi on their adoptions.
Learn More »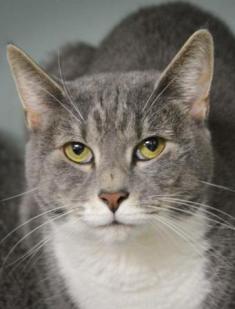 Sophie
Sophie is our cat of the week! This gorgeous girl is a victim of divorce and longs to be part of a family again. She enjoys people, and is one of the first cats to greet visitors. Please visit any day from 12 – 4!
https://www.petfinder.com/petdetail/29935570
Learn More »
Purchase wet and dry kitten food, beds, or toys and brighten the day for our babies! Log in with Amazon Smile to doubly benefit MHAA
MHAA is the grateful recipient of 17,000 Divine Duo Cups courtesy of Wellness Natural Pet Food for Cats and the …
Read More »
Hooray for Staples for donating bags of litter to MHAA! A round of applause goes to: 1) Staples and …
Read More »
Mark your calendars: Our annual Goods and Services Auction will be held on November 22 at the Powelton Club in …
Read More »
Mid Hudson Animal Aid continues to be inundated with calls to take in stray kittens. We would really like to …
Read More »