Storm
Celebrate with us! Young Storm, who arrived sick and with a mangled leg less than one month ago, began a new life in a forever home today. Storm is the epitome of what we do. Outside in this harsh winter, he would have died. Surgery was needed to amputate his leg. His stitches were removed yesterday and tonight he is safe and warm in the loving arms of his new family.

Also recently adopted: Eggnog, Smoke, and Leia!
Thank you to all our adopters!
Learn More »
Sophie
Sensational Sophie is our cat of the week! A victim of divorce, she has not lost her zest for life and enjoys frolicking and purring. A treat connoisseur, she will warm your heart and home.  Come meet her today!

Learn More »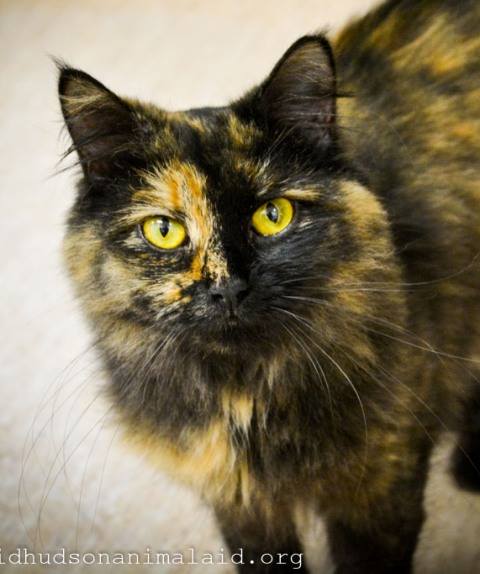 Mid Hudson Animal Aid really needs your help! We are competing to win much needed $3000 in funding and need people to vote for us. One click makes a difference! Visit the link here.  Scroll to page 4 and vote for Mid Hudson Animal Aid to win $3000.Please share with friends and family!
Melon needs dental surgery to alleviate pain caused by stomatitis and diseased gums.  Please partner with us to improve her life by donating here.
Special Announcement!
Please join us for our upcoming Fundraising Committee meeting on Sunday, February 15th at 2pm at the shelter- 54 Simmons …
Learn More »
Mark your calendars- the MHAA 6th Annual Golf Tournament, Pars Fore Purrs will be on Monday June 29th at the …
Read More »
Interested in joining the MHAA Fundraising Committee or helping at one of our upcoming fundraising events? Please join us Sunday, …
Read More »
Mid Hudson Animal Aid continues to be inundated with calls to take in stray kittens. We would really like to …
Read More »
Our Feral Friends Program is designed to help the feral cats living at MHAA. If you are interested in becoming …
Read More »