Foxglove
We are happy to announce Foxglove has found her forever home!  She was found on the streets in NYC two and half years ago and has been the spicy queen ruler of FIV ever since….until now!  Congrats Foxglove!

Learn More »
Walker
Our cat of the week is Walker. This handsome young male was dumped on the shelter doorstep over a year ago and has been patiently waiting to be noticed. Please visit him today so that he may find and know the comfort of a loving forever home.

Learn More »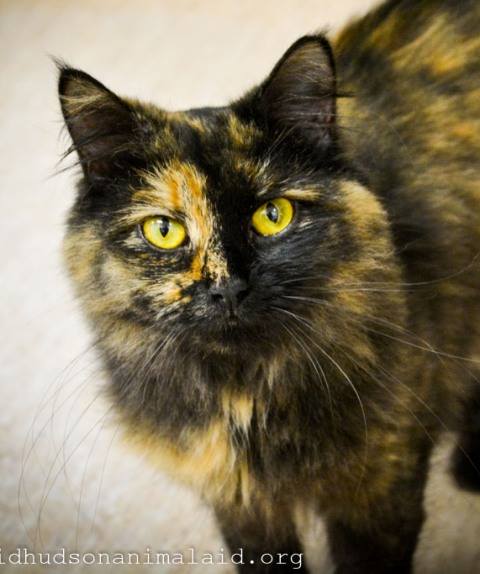 To our community of supporters, friends and family, it is with sincere gratitude for your tireless efforts that we are pleased to announce MHAA has received Second Place in the Ulster Savings Mid Hudson Heroes contest. The $1,500 prize will go towards relieving the pain and suffering of abandoned and abused cats. Thank you for voting and for sharing the belief that Mid Hudson Animal Aid is the best place to adopt a cat in the Hudson Valley!
Puddin' is very docile and easy going kitty in need of dental surgery and deserves to feel better. Please donate here to bring him back to health.
Special Announcement!
Please join us for our upcoming Fundraising Committee meeting on Sunday, February 15th at 2pm at the shelter- 54 Simmons …
Learn More »
Mark your calendars- the MHAA 6th Annual Golf Tournament, Pars Fore Purrs will be on Monday June 29th at the …
Read More »
Interested in joining the MHAA Fundraising Committee or helping at one of our upcoming fundraising events? Please join us Sunday, …
Read More »
Mid Hudson Animal Aid continues to be inundated with calls to take in stray kittens. We would really like to …
Read More »
Our Feral Friends Program is designed to help the feral cats living at MHAA. If you are interested in becoming …
Read More »