Events
Ribbon Cutting to celebrate our 35th anniversary!
On September 4, join the Dutchess County Regional Chamber of Commerce for a Ribbon Cutting to celebrate Mid Hudson Animal Aid's 35th Anniversary!  The ceremony will be held at our cat sanctuary located at 54 Simmons Lane, Beacon, NY from 3:00 p.m. to 4: 00 p.m.
The ribbon will be cut promptly at 3:00pm. Refreshments will then be served. While you're here, come and meet some of our feline residents available for adoption. 
Overflow parking is available within walking distance at St. Luke's Episcopal Church, 850 Wolcott Avenue, Beacon, NY, located just two blocks south from the entrance to Simmons Lane, where the shelter is located.  We thank the church for the use of their parking lot.
Mid Hudson Animal Aid is a proud member of the Dutchess County Regional Chamber of Commerce and we thank them in advance for helping us celebrate this occasion!

---
Cat Food and Litter Drive AND Pet Adoption Event a Success!
On Sunday, August 24, the A&P supermarket located at 829 Route 82 in Hopewell Junction  graciously opened their doors to MHAA, where we held a cat food and litter drive — and we had a few cats available for adoption as well!
Thank you for those that supported this effort!  As a result, we were able to collect much-needed food and supplies for the shelter and we had some prospective adopters interested in that cats we brought. We hope they do find their forever home!
And thank you to the volunteers – Sanne, Kirsten, Debbie and Dean — that supported this effort!  We truly appreciate all you did for us!
Our on-going wish list can always be found here on our website.

---
MHAA Annual Volleyball Tournament a success!
The MHAA Annual Volleyball Tournament held on July 26 – July 27 at Beacon Memorial Park Athletic Field was a great success!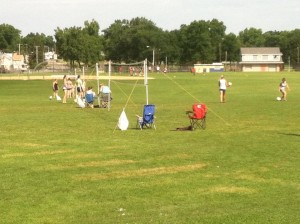 Thanks to all that contributed to this event, including the players, spectators, volunteers who donated baked goods and helped at the event. We raised much-needed money to help care for the cats and kittens at the sanctuary.
In addition, thanks to 100.7 WHUD radio, who came on Saturday and had some giveways to support the tournament.
And a special thank you to our Tournament Sponsor!